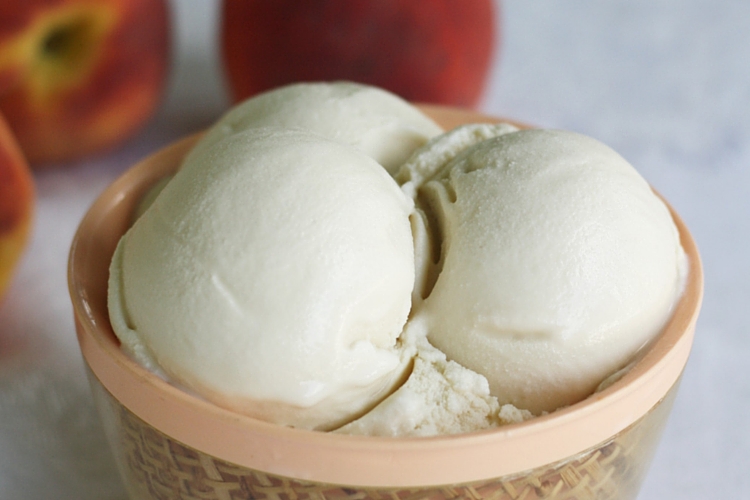 As we approach National Ice Cream Day which is the third Sunday in July, I thought it would be a great time to share BF's specialty – homemade ice cream.  BF (husband Tom) started making homemade ice cream years ago out of sheer necessity.  I couldn't be in the kitchen and on the porch watching the ice cream maker and since he loves ice cream so much, handing over this job just made sense. The recipe consists of only four ingredients, and he had it mastered in no time.
One year on a family vacation, he made this Easy No-Cook Homemade Ice Cream every night.  Before the ice cream maker could finish churning, we were lined up with our bowls.  BF making ice cream – now that's a match made in heaven!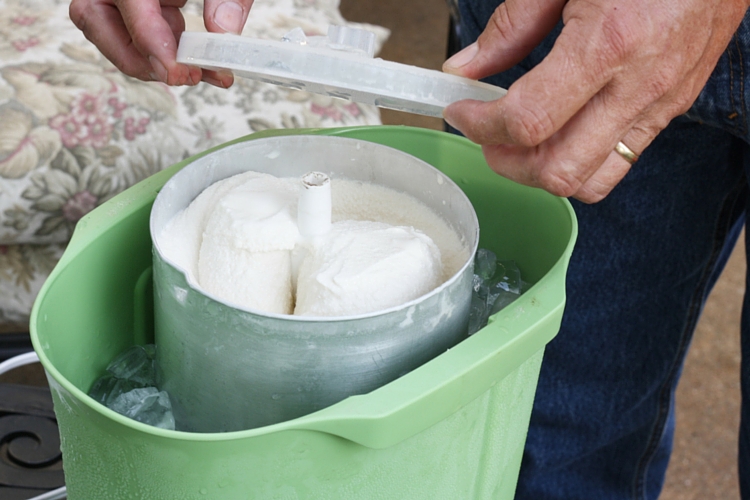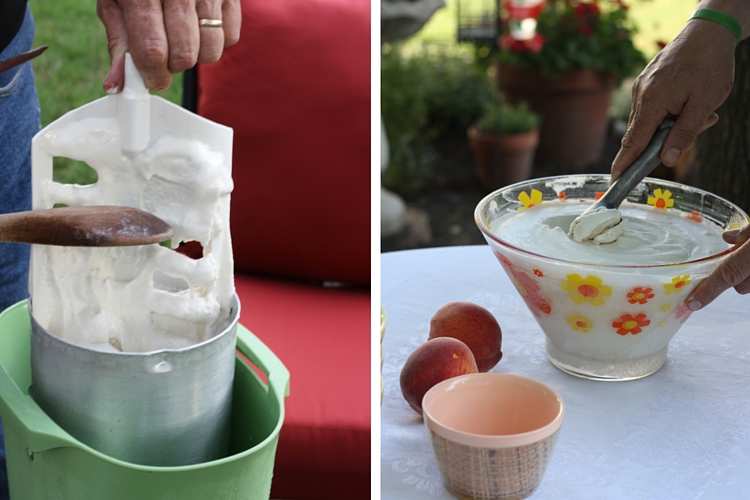 This easy no-cook homemade ice cream has man-recipe written all over it.  With only four ingredients, it can me mixed in the metal tub, chilled for a while, which helps shorten the freeze time and then when you're ready just assemble in the freezer.  Then after churning approximately 45 minutes, the lid is removed, and you see the luscious creamy folds. Violà!  If you like a soft serve, you can eat it immediately or freeze for later.  We like both it both ways.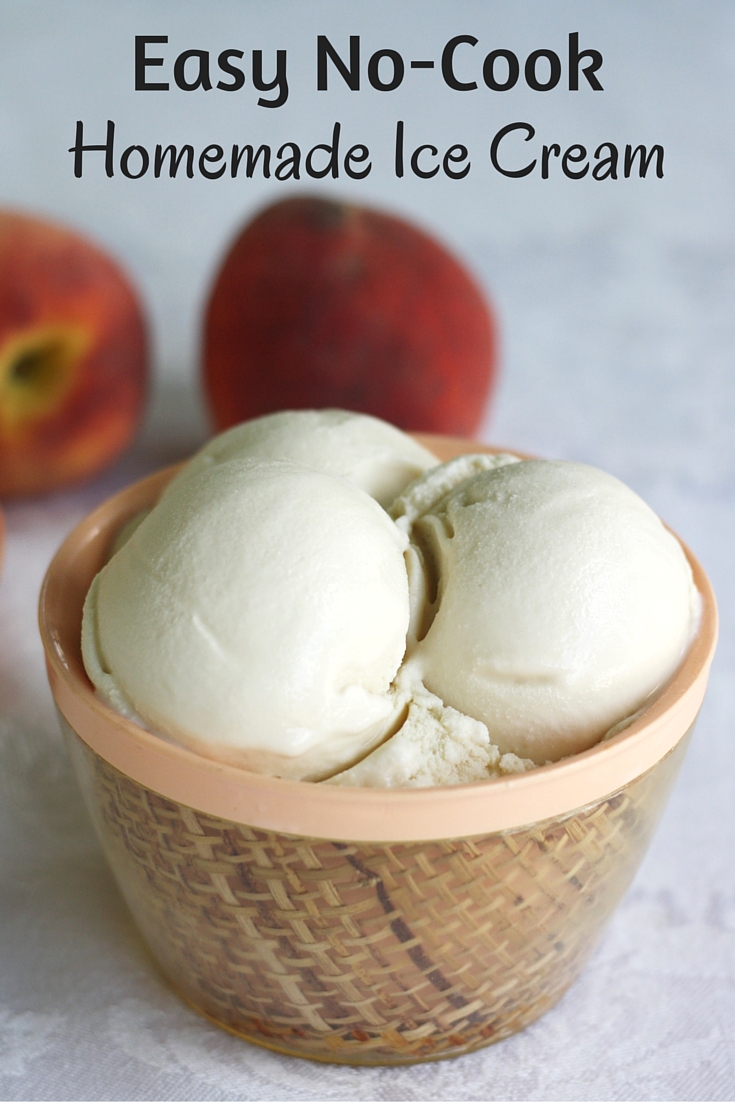 In this post, Tom used a 6-quart Rival electric ice cream maker, and the recipe was tripled making 1 1/2 gallons.  This recipe is very easy to double or triple, and that is another plus.   Consider making this recipe; I don't think you will be disappointed.  In fact, have your significant other give it a try and file this one under easy.  Oh, and I almost forgot, BF made this ice cream one year for Thanksgiving.   Crazy, right?  It was a huge hit and a fabulous add-on to the many pies and desserts.
This post contains some affiliate links for your convenience (which means if you make a purchase after clicking a link I will earn a small commission which helps keep my blog up and running but it won't cost you a penny more)!
Our favorite Ice Cream Maker
So, when you need help in the kitchen what do you hand over to your significant other?  It can really make party prep much more fun.  Please consider sharing a story and pinning the recipe for later.  
Thanks for stopping by,   Rose

Easy No-Cook Homemade Ice Cream
Thank you, Rachel Recker, for sharing your ice cream recipe with us years ago! Rachel found the recipe in a Hospice Fundraising Cookbook titled "Serving From The Heart." Isn't that the perfect title? Bob League, a Friend of Family Hospice of Belleville Area, submitted the recipe.
Recipe type:
Homemade Ice Cream
Ingredients
1 14 oz can sweetened condensed milk (can be fat-free)
1-pint whipping cream
1 pint half & half (or whole milk)
2 tablespoons vanilla extract
This recipe is very easy to double for a gallon or triple for 1½ gallons.
I have never used the fat-free condensed milk or whole milk for this recipe, but it was included on the original.
You will also need ice and rock salt for the ice cream freezer.
Instructions
Mix ingredients and place in the metal tub of the ice cream maker. I mix the ingredients in the metal tub and refrigerate 2 - 4 hours before making. Refrigerating the mixture in advance can shorten the freezing time.
When ready place metal tub in the ice cream maker and assemble lid accordingly.
Alternate layers of ice, rock salt, ice, rock salt and then continue adding layers as the ice melts.
The latest batch made stopped churning at 45 minutes.  The mixed ingredients chilled for about 4 hours before making.